Science Colloquium - Glenstone Lodge - March 23rd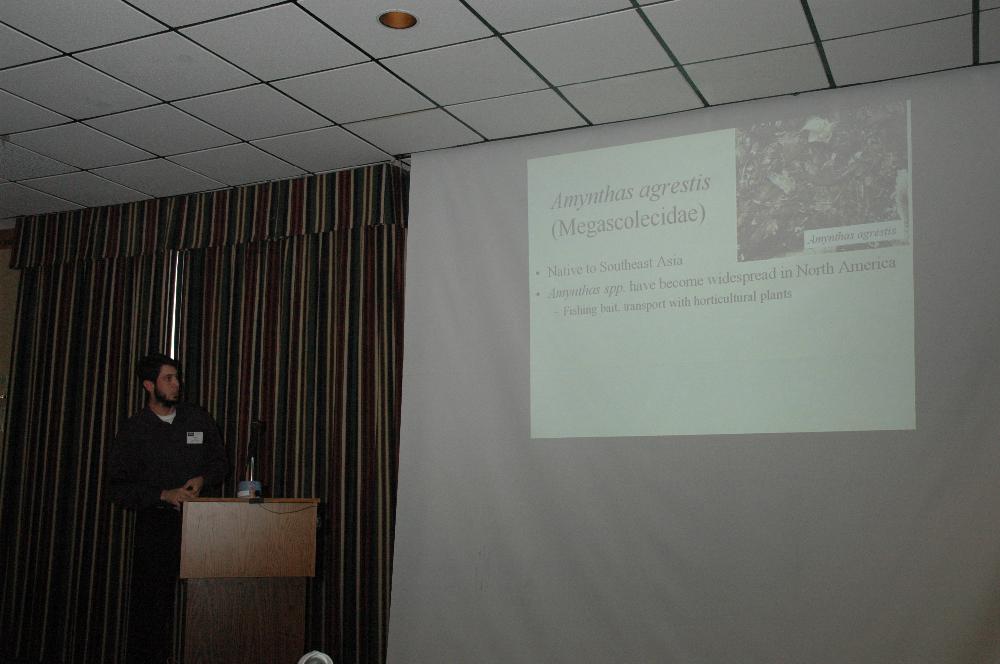 Again this year there will be no annual ATBI Conference. Instead, DLIA will assist Great Smoky Mountains National Park in putting on another excellent Science Colloquium program to allow for park researchers to present their findings before colleagues and other interested attendees.
And ... attendance is FREE TO THE PUBLIC! Please send an email to Paul Super (as per below) to let him know that you are coming so that we make sure there is a seat for you.  Tentatively, we expect the talks to run from 9 am to 4 pm. Please see the latest schedule of presentations below.
---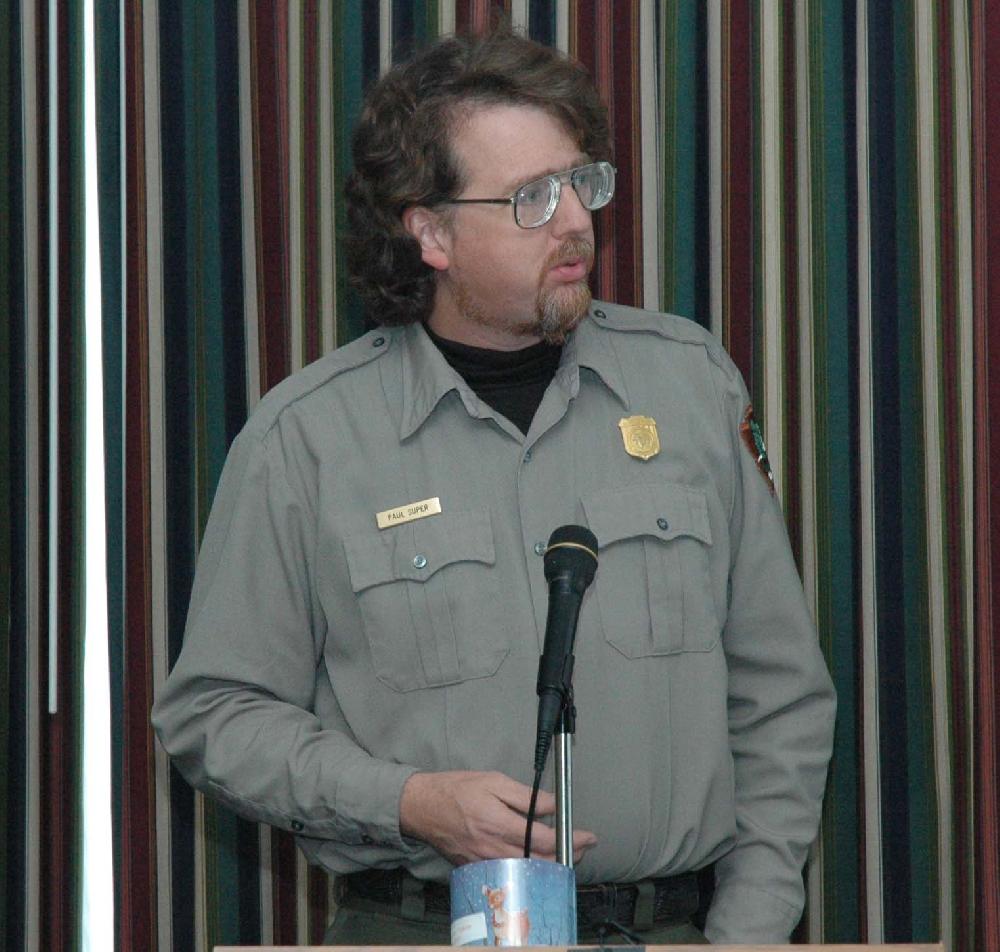 ATBI scientists, as well as any and all other park researchers are encouraged to send talk proposals in to park Research Coordinator, Paul Super (paul_super at nps dot gov) by the close of business on Friday, January 27, 2017. Then, for those proposals that are accepted, abstracts will be due by the end of business on February 28, 2017.   The park has set a date, March 23, 2017, and a venue, The Glenstone Lodge in Gatlinburg, for this 2017 event.
2017 Great Smoky Mountains National Park Science Colloquium Schedule
9:00
Welcome and Introductions
Jeff Troutman and Paul Super, Great Smoky Mountains National Park, NPS
9:15
Invasive Green Tree Frogs (Hyla cinerea) Have the Capability of Translocating an Emerging Pathogen in the Great Smoky Mountains National Park
J. Patrick W. Cusaac, E. Davis Carter, Jennifer Al. Spatz, Debra L. Miller, and Matthew J. Gray, Center for Wildlife Health, University of Tennessee
9:35
Population Dynamics and Pathogen Prevalence in an Amphibian Breeding Pond in Cades Cove
E. Davis Carter, Matthew J Gray, Jenny A Spatz, and Debra L. Miller, Center for Wildlife Health, University of Tennessee, Knoxville, TN
9:55
Disentangling Eurycea Evolution with Genomic Data
Todd W. Pierson and Benjamin M. Fitzpatrick, University of Tennessee, Knoxville, TN; and Kenneth H. Kozak, University of Minnesota, St. Paul, MN
10:15
Morning Break
Morning Break
10:30
Using Environmental DNA and Citizen Science to Monitor Stream Salamanders in Great Smoky Mountains National Park
Richard G. Secrist, Todd W. Pierson, Tiffany Beachy, Jennifer Jones, and Benjamin M. Fitzpatrick, Great Smoky Mountains Institute at Tremont, Townsend, TN, and University of Tennessee, Knoxville, TN
10:50
Hemlock Decline Differs in its Association with Louisiana Waterthrush Habitat Selection and Fitness in Great Smoky Mountains National Park
Lee C. Bryant and Than J. Boves, Arkansas State University, Jonesboro, AR, and Tiffany Beachy, Great Smoky Mountains Institute at Tremont, Townsend, TN
11:10
Elkmont Weather Observing System: Collaborative Project by Great Smoky Mountains National Park (GSMNP), Atmospheric Turbulence and Diffusion Division (ATDD), Air Resources Laboratory, NOAA, and the National Weather Service (NWS), Morristown Tennessee
Will Pendergrass (ATDD/ARL/NOAA), Jim Renfro and Ethan McClure (GSMNP), and David Hotz and Derek Eisentrout (NWS)
11:30
Lunch Break
Lunch Break
1:00
GIS based Debris flow potential mapping in West Prong Little Pigeon River Watershed, Great Smoky Mountains National Park
Arpita Nandi, East Tennessee State University, Johnson City, TN, and Abdul Shakoor, Kent State University, Kent, OH
1:20
Atmospheric Rivers in Southern Appalachia: An Examination of Extreme Precipitation Events in the Pigeon River Basin
Lukas Stewart and Douglas Miller, University of North Carolina, Asheville, NC
1:40
Tracking Spring and Fall Phenology across Great Smoky Gradients: A Sixteen-year Record of Climate and Vegetation Change
Steven P. Norman, William W. Hargrove, and William M. Christie, USDA Forest Service Southern Research Station, Eastern Threat Assessment Center
2:00
Afternoon Break
Afternoon Break
2:15
Status and Roost Usage of Male Tri-colored Bats in the Great Smoky Mountains National Park
Grace M. Carpenter, Emma V. Willcox, and Riley F. Bernard, University of Tennessee, Knoxville, TN; and William H. Stiver, Great Smoky Mountains National Park
2:35
Roost Selection by Bats in Buildings of Great Smoky Mountains National Park
Kirstin E. Fagan and Emma V. Willcox, University of Tennessee; Riley F. Bernard, Pennsylvania State University; and William H. Stiver, GRSMNP
2:55
American Black Bear Movements in Response to Wildfire in Eastern Tennessee
Coy Blair and Jessica Giacomini, University of Tennessee
3:15
Predicting Movements of Wild Hogs in Big South Fork National River and Recreation Area and Great Smoky Mountains National Park
Patrick Helm and Joseph Clark, University of Tennessee
3:35
Conclusion: Farewell
Paul Super, Great Smoky Mountains National Park
Poster
Pesudogymnoascus destructans? A White-nose syndrome comparison study of Lasiurus borealis (LABO) and Myotis (cave) bats species at Twin Creeks & Soak Ash Creek ecosystem in the Great Smoky Mountains National Park
Alexis Valentine, Gatlinburg Pittman High School