2017 Events:
Biodiversity Days
at Duke with the E.O. Wilson Foundation
On March 2 - 4 with the Theme: Half-Earth Project
* *
Annual Park Science Colloquium
March 23 at the Glenstone Lodge, Gatlinburg, TN
From 9am to 4pm
RSVP here
* *
TVA Wild Area Bioblitzes
Norris Dam Songbird Trail
(Apr 22), TN
Meet At: 2132 TN-71 Scenic, Norris, TN 37828
MAP
Important Note:
This Bioblitz had to be aborted after about an hour
because of rain and the approach of possibly dangerous
lightening. We intend to re-schedule this location later
this year. Please check back. We will have more details
as soon as we meet with TVA officials.
Chickamauga Dam Day Use Area (Apr 29), TN
Meet At: 3012-3020 Kings Point Rd, Chattanooga, TN 37406
MAP
Important Note:
Unfortunately, at the request of TVA, this event has been CANCELLED
due to unusual high water flows at the Chickamauga Dam.
We will reschedule this event sometime in the fall and
hope all that were planning to join us can make it then!
Thank you all for your support!
* *
Smokies Biodiversity Days Event (June 16-18)
* *
Monthly
Science at Sugarlands
Talks
(1 to 3 pm)
May 19 – Wildfire Ecology with Charles Kwit
June 16 – Fungus Among Us with Rachel and Brian (UT)
July 21- Dragonflies and Damselflies in GSMNP with Will Kuhn (UT)
August 18 – Snakes of the Smokies with John Byrd (CRESO)
September 15 – Bats with Kitty McCracken
October 20 – Mosses of the Park with Ken McFarland
* *
Norton Creek Firefly Events (June 2,3, and 4)
(Please return here as we gather more details)
* *
And to end the Summer (Sept 24) ... Come One, Come all to
The Salamander Ball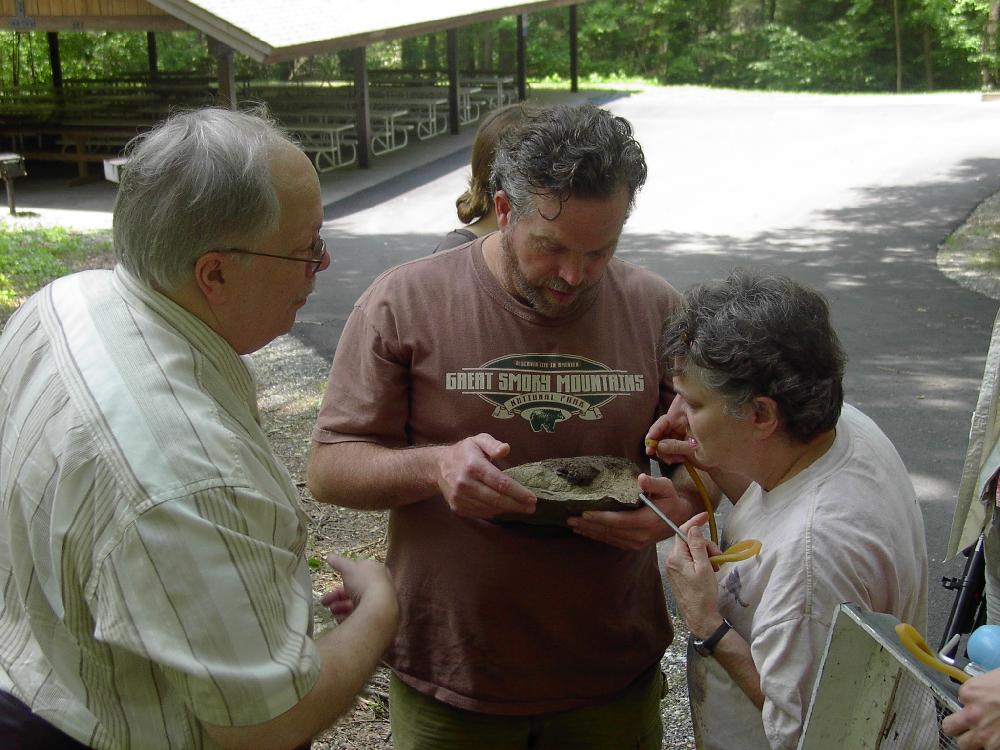 * Revisit this page in the future to discover more details as they become available. *